In Kuching , Sarawak, there is an outlet
Hartz Chicken Buffet, Kuching. I went only once, and I couldn't eat much. My dad wondered how they made money especially when teenagers come.My Kai Sister works in the office, and the company is still going. Surely they must make money.
KFC opens all-you-can-eat buffet
4:12 PM Thursday Nov 5, 2015
Save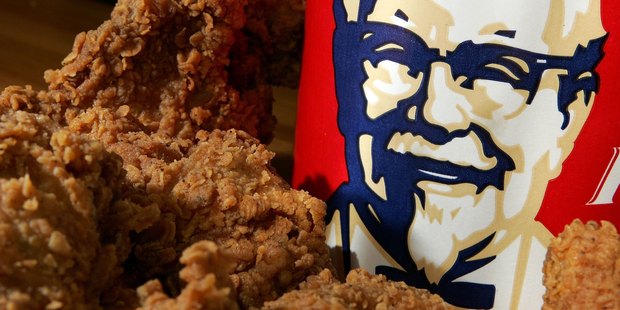 This is not a drill: All-you-can-eat KFC is now a reality. The catch: You need to get yourself to Japan to partake.
An all-you-can-eat fried chicken buffet is opening in Osaka, a city known for 'kuidaore' - eat till you drop - and in KFC, you'll be able to do just that.
Customers pay NZ$24 for 90 minutes of free-range access to the Colonel's finest, along with 60 other menu items including coleslaw, rotisserie chicken and salad.
What's more, children under the age of four will be allowed to eat for free.
The buffet restaurant opens its doors November 19 in the Expo City entertainment complex - the same location of Japan's first KFC, opened in 1970.
All-you-can-eat KFC has been an elusive promise for chicken lovers around the world. In September, Japanese KFC restaurants offered unlimited fried chicken, fries and unlimited drinks for one day to celebrate Colonel Harland Sanders' birthday.
Meanwhile, in the US, a few fabled all-you-can-eat KFC buffets reportedly exist, including one in Banning, California.
Siri: Search plane tickets to Osaka. Now.
- nzherald.co.nz